Quality Statement
METU Central Laboratory was established as a center of scientific research, education, and measurement for participating and pioneering in national and international research areas. By the mean of its modern analysis/test instruments, it continued to conserve and improve its prestige and reputability, which has been achieved to date.
The main principle of our quality policies within this scope;
Consisting improvement and development of its effectiveness, by applying the quality management system based on the standard of TS EN ISO/IEC 17025:2012
Learning the quality documentation process by the laboratory staff and working according to the policies and procedures by being aware of the quality management system and teamwork
Producing results with validity and reliability in fulfillment of the experiments and analysis for national and international methods and standards
Presenting an efficient and productive service by the professional and technical practice of the staff and consistently renewing educational knowledge
Pursuing the customer person and organization satisfaction of the provided service in an impartial, expeditious, and reliable manner concerning the principle of "knowledge confidentiality."
"METU Central Laboratory" commits to present the services concerning the standard of TS EN ISO/IEC 17025:2012.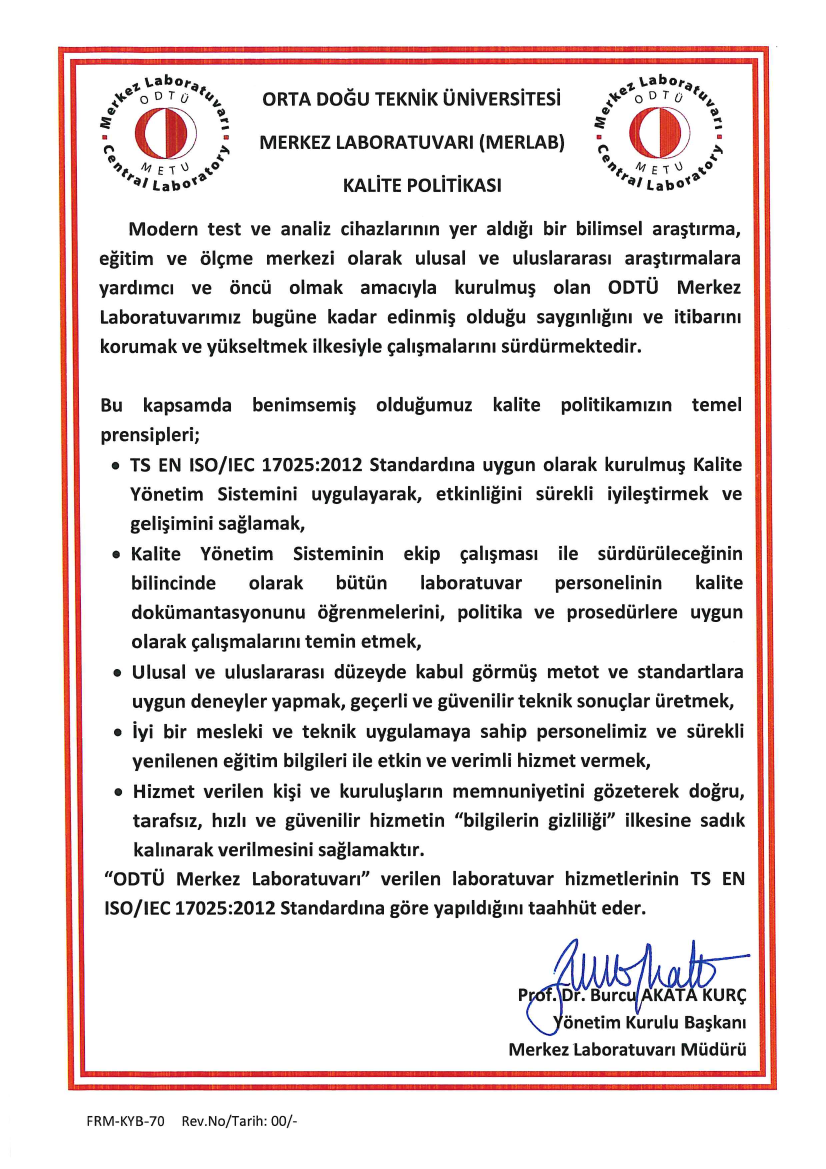 ---
Last Updated:
22/10/2021 - 09:17