History
Last Updated:
22/10/2021 - 14:39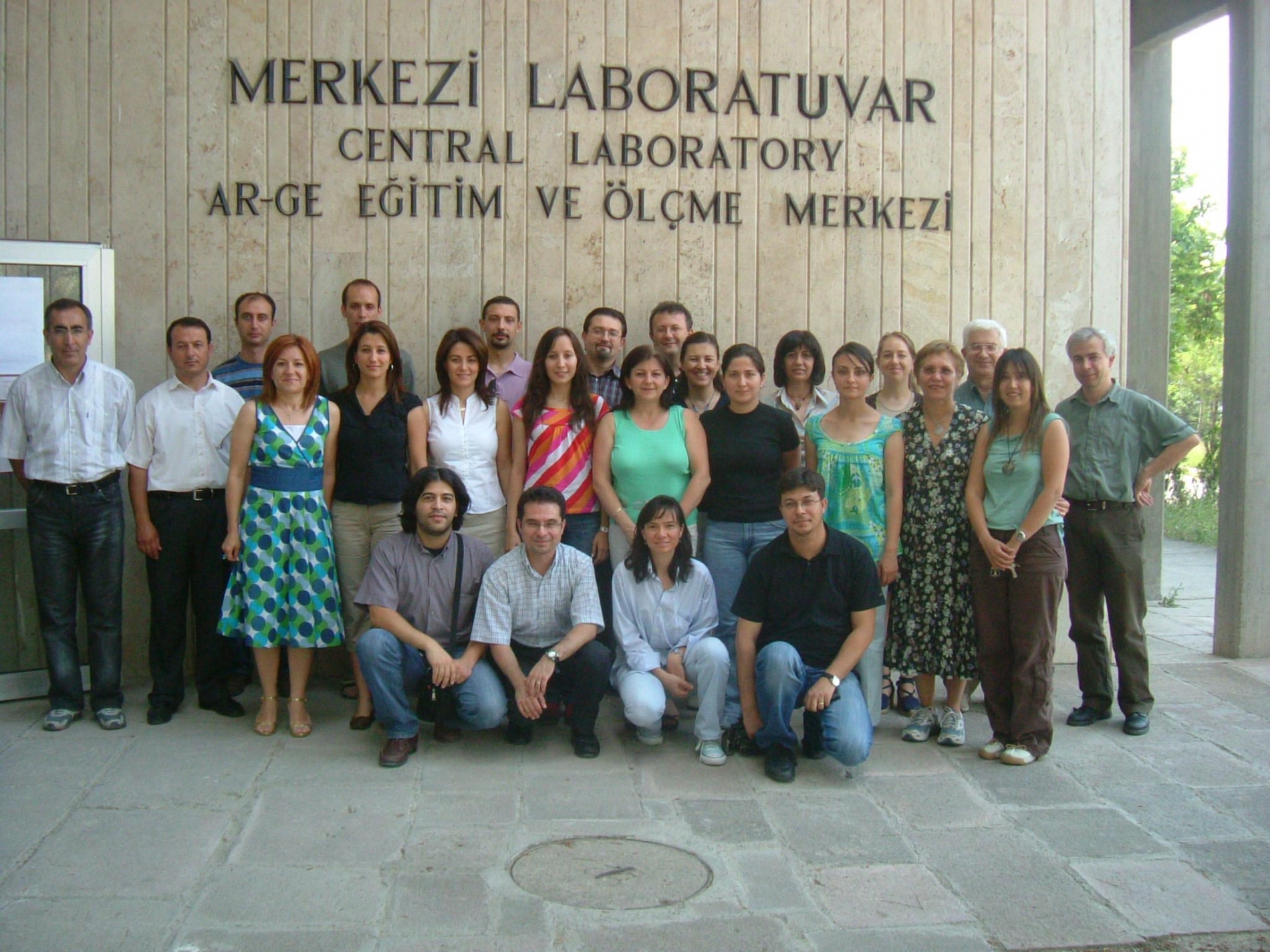 Central Service Units is a concept that has existed since the establishment of METU. Over time, some centers for education, service, and research in many different fields became operational in METU. The first official Central Laboratory Project studies started in September 1994 with the "Laboratories Development Commission" affiliated to the Rectorate. The Commission submitted its first report, prepared by the Department's efforts with the existing device inventory, to the Rectorate in January 1995. After the report was discussed and accepted by the University Administrative Board, the commission continued its work and presented its final report to the rectorate in July 1995. Afterward, commissions composed of academic members worked in the coordination of the Rectorate, Faculty of Arts and Sciences, and Deans of Engineering Faculty, finalizing the device lists, preparing the technical specifications, evaluating the tenders, preparing the laboratory plans, and other stages of the project. Approximately sixty lecturers and experts took part in these studies.
This project includes the 'R&D Training and Measurement Center,' which includes advanced technology devices for determining the physical, chemical, and mechanical properties of materials, and the 'Molecular Biology-Biotechnology R&D Center,' which includes devices for all kinds of recombinant DNA studies, analysis of proteins and other biomolecules. As its laboratories, it was included in the 1998 investment program of the State Planning Organization and recorded as the first Central Laboratory project supported by this organization.
A significant number of the devices within the scope of the project came to our laboratory in 2004. As of October 2004, the establishment and testing of these devices were completed and opened for service. Other devices on the first list were received between 2007 and 2009 and put into service in our laboratory, revised to technological developments at the time of their installations.
We want to thank our faculty members, whose names are listed below, who took part in the device commissions during the establishment of METU MERLAB.
| | | |
| --- | --- | --- |
| Name | Surname | Department |
| Vedat | Akdeniz | Metallurgical Eng. |
| Kemal | Alyürük | Chemistry |
| Ali İhsan | Arol | Mining Eng. |
| O. Yavuz | Ataman | Chemistry |
| Aysel | Atımtay | Environmental Eng. |
| Sezer | Aygün | Chemistry |
| Suat | Bağcı | Petroleum Eng. |
| Ufuk | Bakır | Chemistry Eng. |
| Göknur | Bayram | Chemistry |
| Erdal | Bayramlı | Chemistry |
| Ömer G. | Bilir | Mechanical Eng. |
| Şakir | Bor | Metallurgical Eng. |
| Ali | Çulfaz | Chemistry Eng. |
| Timur | Doğu | Chemistry Eng. |
| Çiğdem | Erçelebi | Physics |
| İnci | Eroğlu | Chemistry Eng. |
| Ali | Gökmen | Chemistry |
| İnci G. | Gökmen | Chemistry |
| Cemal | Göncüoğlu | Geology Eng. |
| Nilgün | Güleç | Geology Eng. |
| İbrahim | Günal | Physics |
| Hakan | Gür | Metallurgical Eng. |
| Rıza | Gürbüz | Metallurgical Eng. |
| Jale | Hacaloğlu | Chemistry |
| Haluk | Hamamcı | Food Eng. |
| Nesrin | Hasırcı | Chemistry |
| Halil | Kalıpçılar | Chemistry Eng. |
| Gürkan | Karakaş | Chemistry Eng. |
| Cevdet | Kaynak | Metallurgical Eng. |
| Altan | Kayran | Aeronautical Eng. |
| Fatma | Toksoy Köksal | Geology Eng. |
| Burcu | Kurç Akata | MNT |
| Savaş | Küçükyavuz | Chemistry |
| Zuhal | Küçükyavuz | Chemistry |
| H. Avni | Öktem | Biology |
| Ahmet M. | Önal | Chemistry |
| Pırıl | Önen | Geology Eng. |
| Gülhan | Özbayoğlu | Mining Eng. |
| Gülay | Özcengiz | Biology |
| Can | Özen | Natural Sciences |
| Macit | Özenbaş | Metallurgical Eng. |
| Aymelek | Özer | Physics |
| Necati | Özkan | Central Lab.. |
| Hüsnü | Özkan | Physics |
| Saim | Özkar | Chemistry |
| Cevdet | Öztin | Chemistry Eng. |
| Abdullah | Öztürk | Metallurgical Eng. |
| Mehmet | Parlak | Physics |
| Feride | Severcan | Biology |
| Muharrem | Timuçin | Metallurgical Eng. |
| Teoman | Tinçer | Chemistry |
| Semra | Tuncel | Chemistry |
| Raşit | Turan | Physics |
| Asuman | Türkmenoğlu | Geology Eng. |
| Deniz | Üner | Chemistry Eng. |
| Mürvet | Volkan | Chemistry |
| M. Esra | Yener | Food Eng. |
| Levent | Yılmaz | Chemistry Eng. |
| Ülkü | Yılmazer | Chemistry Eng. |
| Hayrettin | Yücel | Chemistry Eng. |
| Meral | Yücel | Biology |